For mobile devices, flawless touch performance, longer battery life and a thinner touch screen are the main characteristics of today's touch screen design. A few days ago, Atmel launched the next-generation product series maXTouch T Series, which supports the largest 23-inch touch screen, the industry's first ultra-low power single-chip touch controller, which can be used in mobile phones, tablets, Ultrabooks, laptops and all-in-one Computer and other applications.
Shar Narasimhan, senior marketing manager of Atmel, said that the mXT2952T, the first device in the series, is also the industry 's first ultra-low-power single-chip capacitive touch solution for Windows 8 certified 15.6-inch displays, and is optimized to support overlays. A touch screen with a layer glass thickness as thin as 0.4mm.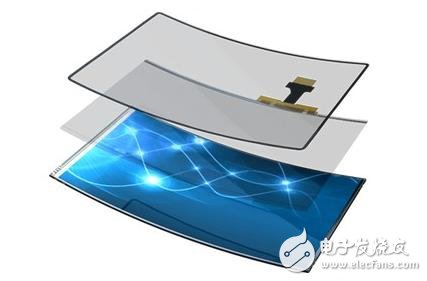 The new T-series provides an innovative adaptive sensing architecture with dual mutual capacitance and self-capacitance to optimize its performance. The maXTouch T series automatic control selects the best sensing architecture and realizes seamless switching to achieve higher performance and lower power consumption. Mutual capacitance enables true multi-touch tracking, while self-capacitance provides hovering functions including idle power consumption, resistance to moisture, tracking with gloves, and detection of fingers or objects not in contact with the touch screen.

Figure 1. Dual mutual capacitance and self-capacitance select the best architecture in an intelligent manner to achieve the best power, noise immunity, gloved operation, humidity, and hysteresis.
The new maXTouch T series uses the industry's first capacitive touch dual analog and digital filter architecture to improve noise immunity to provide the best signal-to-noise ratio (SNR) and power consumption. The new features of the maXTouch T series provide better responsiveness and a more intuitive user interface, with additional features that allow users to pre-select icons, letters, links, and other images without hovering over the screen without physically touching the screen.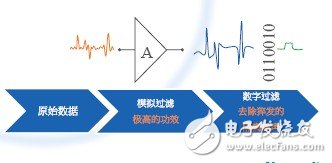 Figure 2, T series can provide the best signal-to-noise ratio (SNR) and power consumption.
Shar Narasimhan said that Atmel has a complete human-machine interface solution, and the first device mXT2952T integrates many of Atmel's original advanced technologies. As the leading product of touch technology, the maXTouch T series is Windows 8 compatible and ready for use with Intel Ultrabooks, and supports both active stylus and sensor hub.
To better support Ultrabook and laptop touch sensors, the mXT2952T has specific circuits to use indium tin oxide (ITO) instead of sensor materials, such as Atmel 's XSense flexible touch sensor, which allows system design Staff build more innovative designs, with faster operating speeds, lower power, borderless arc touch screens, and even flexible touch screens.
The maXTouch T series integrates Atmel 's proprietary maXFusion sensor hub management technology, which allows designers to manage both the touch interface and all sensor intelligence on a single chip. This technology can achieve lower bill of materials costs and higher Performance.
Iron Battery,Nife Batteries Australia,Nife Battery 600Ah For Asutralia,Ni-Fe Battery 450~600Ah
Henan Xintaihang Power Source Co.,Ltd , https://www.taihangbattery.com