On the first day of August, Qualcomm and Guangdong Opal's brand OPPO jointly announced that the two parties have reached a new 3G and 4G China patent license agreement.
Previously, according to the rectification requirements of the National Development and Reform Commission, Qualcomm has more than 110 domestic mobile phone manufacturers, component manufacturers and module manufacturers with Huawei, ZTE, TCL, Xiaomi, Qikuo, Tianyu Langtong, Haier, Lenovo, Gree and Coolpad. A new patent license agreement was reached.
After finalizing the OPPO license, there are only three major mobile phone manufacturers in China that have not yet reached a cooperation with Qualcomm: vivo, Jinli and Meizu. At present, Qualcomm has already succumbed to Meizu, and has a common shareholder relationship with OPPO, and has a smooth cooperation with Qualcomm. The signing of Qualcomm should only leave time.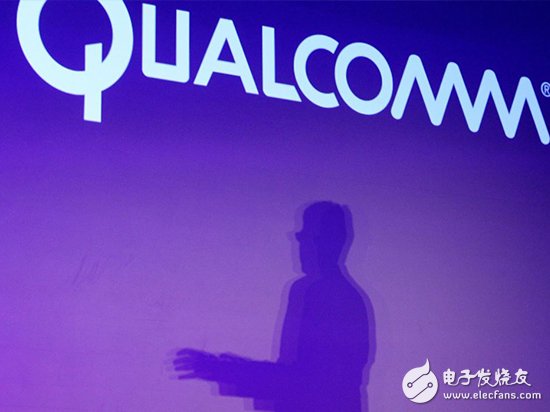 1
For Qualcomm, the finalization of OPPO cooperation is of great significance.
In 2015, OPPO mobile phone sales amounted to approximately 50 million units, ranking eighth in the global mobile phone brand, with a share of approximately 3.8%. This year's ship-type R9 has become the hottest "phenomenological product" in the Chinese market. Even with a price of more than 2,000 yuan, it has created a new record of domestic mobile phones with more than 7 million units sold in 88 days.
According to TrendFroce, a global market research firm, OPPO ranks fourth in the world and second in China in the smartphone market share in the second quarter of this year.
At a time when Qualcomm and Meizu's patent game are extremely critical, such a mobile phone brand with a market share and influence cannot be underestimated, indicating that attitude is critical to the direction of the market.
In the past month, after Qualcomm reported Meizu to the court and complained about its patent infringement, there were rumors that OPPO and vivo had not signed a patent license agreement with Qualcomm. Therefore, the attitude of vivo and OPPO is very important at this time.
According to TrendForce, a third-party organization, OPPO's mobile phone production in 2016 is about 78 million, and vivo is about 66 million. It will be second only to Huawei's 190 million, which is divided into two or three of China's mobile phone brands. Bit. And both will become the fastest growing mobile phone brands in China, with annual growth rates expected to exceed 40%.

Real data may even be much larger than this. For example, OPPO shipped 13.2 million mobile phones in the first quarter of this year, and its market share increased from 7.2% in the same period last year to 12.6%, an increase of 153.2%.
If the two companies and even Jin Li are on the side of Meizu, then the situation of Qualcomm in China may be stuck, and even lead to other unpredictable crises.
Although as early as June this year, there have been rumors that the patent licensing negotiations between Qualcomm and OPPO are coming to an end, but as long as the cooperation is not settled, there are still variables.
And now, when OPPO finally stood on the side of respecting intellectual property.
Not only that, OPPO, vivo originate from the same door, still have common shareholders, so they are fiercely competitive in the market, but the corporate philosophy and product strategy are very close, and quite a sense of "brothers fighting at home", in order to avoid the front line The market contradiction was too radical, and even a joint notice prohibiting employees from fighting and fighting was issued.
In addition, vivo always attaches great importance to innovation and intellectual property protection, and has a close cooperation with Qualcomm. After OPPO has a clear attitude towards the actual action of signing, it is no suspense to reach an agreement between vivo and Qualcomm in the future.
In this sense, the cooperation between Qualcomm and OPPO is a "decisive battle" for the direction of the situation. Meizu hopes to inspire other manufacturers to form a strategy to jointly fight against Qualcomm's momentum, which has completely failed. In the future, no matter how the lawsuit progresses, it will be impossible to shake the overall situation.
At this point, the general trend of Qualcomm in China has been completely settled.

Low Noise Machine Roomless Elevator
Roomless Elevator,Machine Room Less Lift,Machine Room Elevator,Low Noise Machine Roomless Elevator
XI'AN TYPICAL ELEVATOR CO., LTD , https://www.chinaxiantypical.com