A few days ago, Lyme Electronics, the world's leading manufacturer of electricity sensors, added three new HO series mid-power high-performance current sensors, extending the rated current measurement to 250A and offering a variety of installation options.
The recently released first-generation HO series products have made breakthroughs in performance, cost, size and installation diversity. These three new HO series provide the installation method that users need: PCB or panel or primary side busbar, with primary side perforation (15x8mm) or primary side busbar, the choice is wider. The mounting foot of the disk-mounted current sensor HOxxx-S is adjustable, and it can be installed horizontally or vertically, or on the busbar, which increases the diversity and flexibility of installation.
HO series current sensors can measure DC, AC and pulse signals, using the latest Lyme open-loop Hall effect ASIC technology, products using the same technology are HO8, 15, 25-NP and NSM series, as well as HO6, 10 and 25 -P.
The new series of sensors have twice the accuracy of the zero point and gain temperature drift over the full temperature range, and have a faster response time of 2.5 to 3.5μs.
The HO series is powered by a single power supply of 3.3V or 5V. The measurement range can reach 2.5 times the rated current of the primary side. With an overcurrent detection output pin, the overcurrent value can reach 2.93 times the rated current of the primary side IPN (peak). When the memory content is damaged, it can also provide an error reporting function.
Lyme's ASIC technology brings open-loop sensor performance close to closed-loop sensors, improving control and system efficiency, but at a more competitive price.
The clearance and creepage distance are greater than 8mm and the CTI600 (Relative Tracking Index) means that although the size is as small as 22.95cm3 to 33.15cm3, the insulation level of the primary and secondary sides is not compromised.
Generally, the analog voltage output by HO series products is converted into a digital signal by an analog-to-digital converter (ADC), which requires HO to provide a reference voltage. Of course, HO series sensors can also accept external reference voltages.
The full range of options offered by HO sensors make them suitable for high performance and flexible installations. Such as solar junction boxes, inverters and small smart instruments, variable speed drives, uninterruptible power supplies, switching power supplies, air conditioners, household appliances, DC motor drives and robots. The HO series has a wide operating temperature range from -40 to + 105 ° C and can be adapted to any industrial application.
HO series current sensors have passed CE certification, meet the EN50178 standard, and provide a five-year warranty.
In the past 30 years, our company has been striving to create a high-quality and high-reliability 16mm power key switch. In order to enhance the competitive advantage in the world, our company has dozens of imported advanced testing equipment and has a complete ISO 9001 quality management system. The series On Off Key Switch products are strictly screened and repeatedly tested to provide customers with reliable products for the purpose of making customers rely on our quality.
One of the the most competitive factor of our key lock switch is that we have design a bran-new modal, ie, S301 serious , which is the only exclusive security key switch in the switches industry. Furthermore, the voltage and electricity of 16MM Key Switches is stronger, could supply bigger equipment and machines, like Metal Switches , Automotive Switches, Rocker Switches and Slide Switches .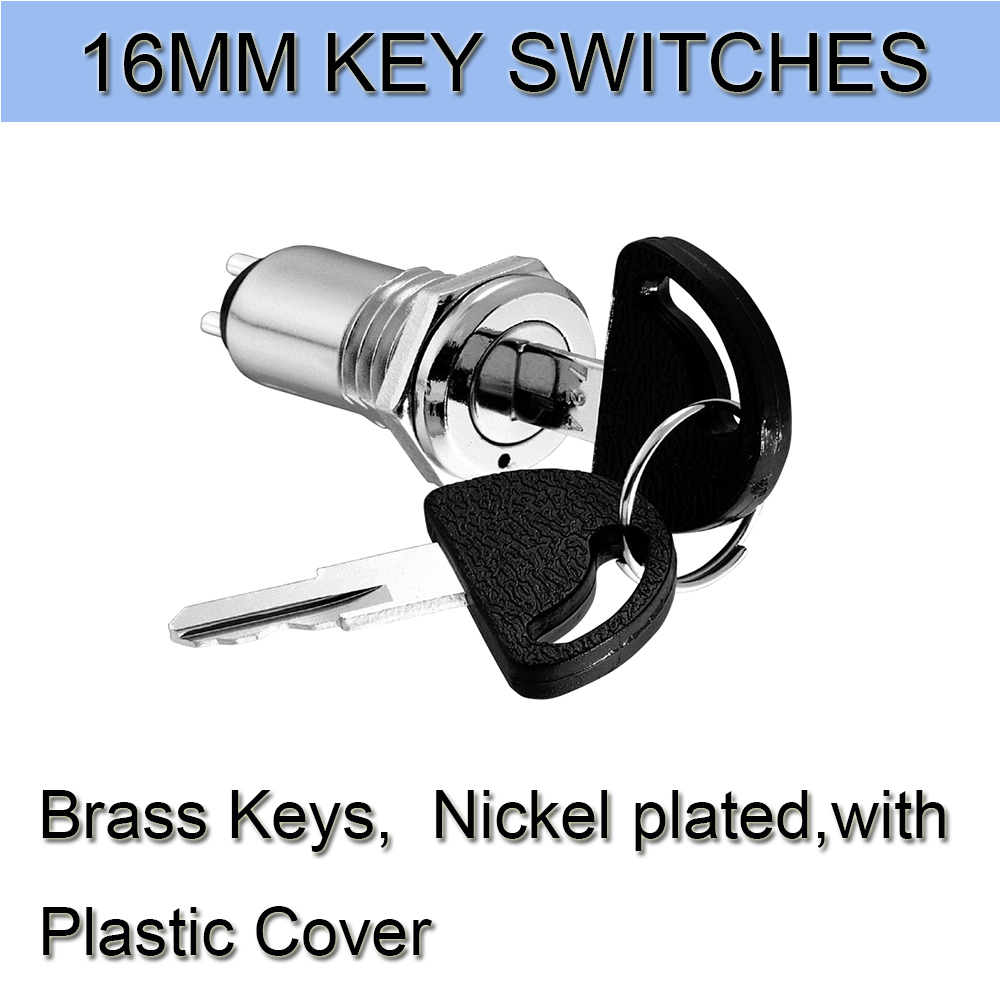 Quality assurance of our 16 mm key switch power lock: In order to meet the requirements of customers in Japan, Europe,the United States and the globe, our 16mm Key Switches have passed the European and American environmental protection RoHS certification, and can provide customers with a full range of key switch SGS material analysis report, UL certification and other Relevant third-party testing and certification.
16MM Key Switches
16Mm Key Switches,16Mm Push Button Switch ,16Mm Key Switch On Off,3 Position Slide Switch
YESWITCH ELECTRONICS CO., LTD. , https://www.yeswitches.com