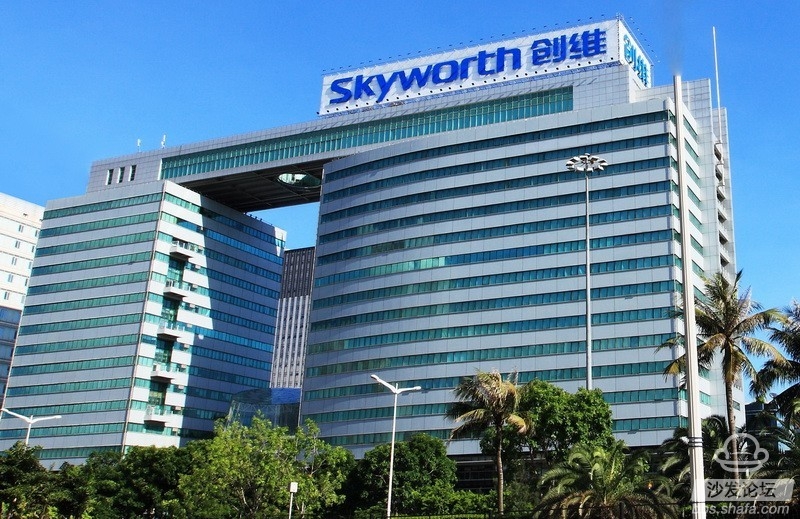 A few days ago, the Ministry of Commerce website cited a report on the German Frankfurt reporting website that the German bankrupt TV maker Metz Metz will be acquired by China Skyworth Group. The deal is scheduled to be completed on June 1. At the same time, Metz's spokesperson and bankruptcy administrator Joachim Exner announced that Skyworth is willing to continue to maintain Metz's operating center in Zirndorf, Bavaria as its bridgehead to the European market, and 70% of its 219 jobs will be retained. .
In fact, as early as April 11th, at the Skyworth Global Distributors Conference, Skyworth Digital's CEO and Skyworth Group's president Yang Dongwen had released signals for the acquisition of Metz. In an interview with the media, he said: "We are now working with a European company. In the negotiations, there has been a talk of 7788. Once finalized, it will be announced."
This afternoon, the China Electronics News reporter called the high-level Skyworth Group, for the acquisition of Metz, Skyworth Group officially confirmed, and said that the recent unified external announcement.
In the past two years, with the domestic color TV market entering the stock market and overseas markets growing rapidly, Skyworth is determined to take the road to internationalization. Sun Dongwen of Skyworth Group even stated that it will take three to five years to "create a new one in overseas markets". The merger and acquisition of overseas TV makers is undoubtedly an important step for Skyworth to expand overseas markets and internationalization.
What is the intention of the bankruptcy of Midwest?
For Chinese companies and consumers, Metz is a relatively unfamiliar brand. Its better known identity is flash makers. Founded in 1938, Metz Company is the only manufacturer in the world to produce full-range flash products. From portable cameras to medium-format products, there are corresponding models to choose from. It has introduced the world's first automatic flash and the first touch screen portable flash products.
Another major business of Metz is the design and manufacture of high-end televisions. Metz TV has always been self-proclaimed with "luxury TV" and is taking the high-end route. The reporter learned that Metz began designing and producing television sets in 1955. Currently, there are eight major series of products and peripheral derivative products, which are sold in 18 countries and regions around the world.
In recent years, due to the economic downturn in Europe and the United States, sales of Metz TV in Europe and the United States have been difficult to improve. In 2013, Metz Television entered the Chinese mainland market, but it did not cause much repercussions.
On November 19, 2014, Reuters reported that due to economic recession and focus on high-end customer market mistakes, Metz has formally filed for bankruptcy.
For Skyworth, what is the intention of acquiring such a bankrupt TV company?
"Acquisition of Germany Metz can be said to be a shortcut for Skyworth to enter the TV market in Germany and Europe," said Zhou Qun, Managing Director of GfK China, to the China Electronics News reporter. "While Metz has filed for bankruptcy, it may face more. At the capital level, it still has profound accumulations in patent technology, talent pool, channel coverage, etc. Skyworth, which is not well-known overseas, will find it difficult to achieve such accumulation in the German market in the short term."
Peng Jianfeng, deputy secretary-general of the China Electronic Video Industry Association and director of the research and consulting department, agrees. He pointed out that for Skyworth, to start its own brand in the European and American markets, it will consume huge amounts of money and time to do marketing, and acquire a local company with high reputation or high reputation in the European and American markets but with poor operating conditions. It would be a good choice to boost the speed of its internationalization.
Skyworth's international ambitions
In fact, in addition to the acquisition of Metz, Skyworth has also completed other M&A projects in recent years. The reporter learned that Skyworth acquired Xoceco's subsidiary in South Africa in 2014 and also included the subsidiary's production lines and sales channels in South Africa. In addition to Europe, Skyworth is also negotiating with local home appliance manufacturers in Southeast Asia and other regions.
In addition to acquiring overseas local brands, Skyworth TV plans to open branch offices around the world in 2015. There are now 10 companies and it is estimated that there will be 20 to 30 companies in the future. In addition, brand agents will also change from the current 40 to 70 to 80. name.
This is just a microcosm of Skyworth's strategy of entering overseas markets and implementing internationalization. Under the situation of a slowdown in the growth of the domestic color TV market, overseas markets have become an important development direction for Skyworth's growth this year.
"In the face of the new wave of globalization of Chinese companies, Skyworth will seek to internationalize its products while globalizing its products, and through the construction of a strong overseas supply chain, it will rapidly realize large-scale operations in overseas markets. We will change the product structure and do business in the domestic market. At the same time, we will devote more energy to overseas incremental markets," said Yang Dongwen.
At Skyworth's overseas customer conference held on April 11 this year, Skyworth first systematically disclosed specific overseas strategic paths including overseas production bases, including human resources, R&D, supply chain, brand, and capital operation. . In an interview with the media, Yang Dongwen summed up Skyworth's internationalization strategy into four major ideas: First, establish an overseas sales team, set up branches in accordance with the rhythm of South East Asia - Africa - South America - the Americas; second is to increase product and technology investment, this year 50% of R&D resources will be invested overseas, and this proportion will be increased to 60% next year; in addition, overseas production bases will be deployed to reduce the supply chain through self-building, mergers and acquisitions and joint ventures; , Skyworth Finance Corporation and financial partners cooperate to provide credit services for personal consumer credit and distributors.
Under such an internationalization strategy, Yang Dongwen has high expectations for sales in overseas markets. He said that Skyworth's goal is to achieve 10 million overseas television sales within three years, 15 million units within five years; by 2020, Skyworth's overseas market sales, the proportion of self-owned brands will exceed 50%.
Skyworth Digital Financial reported that its TV sales totaled 11.4 million units in the 2013/2014 fiscal year. That is to say, the goal set by Yang Dongwen means that Skyworth will spend three to five years "rebuilding a new one in overseas markets".
How should internationalization avoid minefields?
The reason why Skyworth is busy expanding overseas markets is closely related to the overall situation of the domestic color TV market. Peng Jianfeng believes that in the past two years, the growth rate of the domestic color TV market has slowed down. In 2014, it experienced the first decline. At the same time, the panel line continued to increase, and the production capacity of the color TV industry further expanded. "In the long run, the ceiling of the domestic color TV market capacity will sooner or later be met. Transferring production capacity overseas is an inevitable choice."
In Yang Dongwen's view, China's color TV market is now entering the inventory competition stage, but a large number of emerging market countries and regions such as Southeast Asia, Latin America, the Middle East, and Africa still have large increments and are still in a period of rapid growth. In addition, the decline of Japanese brands is also given. Domestic color TV companies have brought opportunities for overseas expansion.
China's color TV companies can expand overseas and naturally become inseparable from their own gradual strength. "The overall strength of China's color TV companies is rapidly increasing. The penetration rate of new products such as smart TVs and 4K TVs in China is currently the highest in the world. Domestic color TV brands have also accounted for about 80% of the market share in China, so China's color TV companies have already To the international stage of development." Peng Jianfeng said.
However, although overseas markets are a gold rush for opportunities, they may also be full of thorns. For Chinese color TV companies that "go to sea", the acquisition of an overseas local company is quick but it also brings many risks.
In 2004, TCL's acquisition of the French Thomson color TV business had caused a huge sensation, but did not expect the transaction to bear a "bitter pill" that caused TCL to suffer a huge loss, even being claimed more than 500 million yuan. In rethinking this M&A transaction, TCL Chairman Li Dongsheng mentioned that TCL's international talent pool was not sufficient in the year of mergers and acquisitions, and did not thoroughly understand the laws and regulations of the relevant countries, especially the unspoken rules of the European market, which led to the cost of restructuring layoffs. Too high.
The lessons learned from TCL's acquisition of Thomson Color TV can be said to be a lesson from Skyworth. After the acquisition of Metz, whether Skyworth can understand the laws and regulations of the European market and how to achieve a smooth connection with Metz in the corporate culture are issues that need to be considered.
Zhou Qun pointed out that the differences in corporate culture between China and the West are the main reasons for many unsuccessful mergers and acquisitions. The division of labor, decision-making flow, and authorization system of Chinese enterprises' functional departments are very different from those of Western companies. For the same thing, Chinese companies and the West The understanding of the enterprise may be completely different, which requires a high time cost to communicate, resulting in the problem of inefficient operation of the enterprise after the merger and acquisition.
"It is unrealistic to expect to acquire a local company to solve all the problems faced in this market." Zhou Qun believes that although M&As by overseas companies are an important way for many home appliance manufacturers to internationalize, they are currently looking at M&A success stories. Very few, and there will be a few cases of successful acquisitions in the future.
This content is copyrighted exclusively by SofaNet. Welcome manufacturers to further exchanges and cooperation with us to create more in-depth product reports.

Smart TV box recommended to install sofa butler, download address: http://app.shafa.com/
Sofa Net is an Internet technology company specializing in smart TVs and boxes. It owns popular products such as sofa butlers, sofa tables, and sofa forums. It has been committed to providing high quality application resources for smart TV and TV box users and active community exchanges. And authoritative evaluation of smart TV products.
Paste Mixer,Solder Mixer,Paste Mixer Machine,Solder Paste Mixer
Zhejiang BSL battery Co,.Ltd. , https://www.bslbatteryservice.com