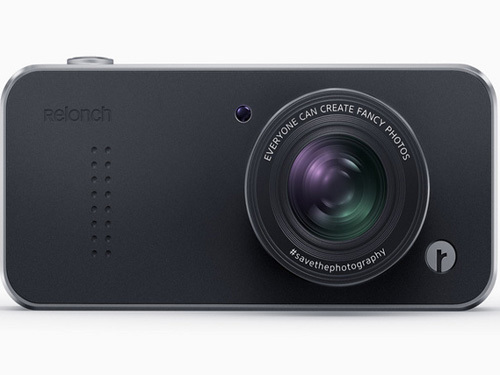 People's enthusiasm for taking photos on mobile phones has caused the mobile phone camera to receive more and more attention, and even become an important consideration when people buy mobile phones. Among them, the flash is used as a lens to supplement the light source and brightness in a poor lighting environment. And Yu.

Concerned about the development of mobile phone consumers is not difficult to find, the earlier application of a wider range of ordinary flash, xenon flash gradually replaced by LED flash, at present, many mainstream mass brands available on the market have used LED flash, including iPhone6, Samsung Galaxy Note4 , millet M3, OPPO N1 mini and other models.

LED flash is an auxiliary tool for photography. It is a type of photography light source. It has the characteristics of small volume and large output. Jing Wei Electronics (Guangzhou) Co., Ltd. product director Wei Wei told reporters, based on this feature, LED flash in the technology It can effectively reduce the thermal resistance and achieve ultra-thin packaging. It can better match the "small size, thin body and high quality" mobile phone camera to create light and shadow. It is understood that the actual application of LED flash is only a very brief flash, the heat problem is almost negligible; In addition, LED flash than the xenon flash volume is smaller, and more power.

High brightness is also the reason why LED flash is highly valued. Dian Wei can reveal: "In order to meet the higher and higher pixel demand, the mobile phone LED flash luminous flux developed from 150lm to 300lm, at present a few have broken through 380lm. At the same time, in meeting the picture quality, and the perfect cooperation with the camera, mobile flash From single-flash monochrome to double-flash dual-color, and gradually realize full spectrum."

It is understood that because mobile phone flash requires high performance, high density, stable and reliable low thermal resistance, and at the same time to consider the matching with the optical lens, these have put forward many requirements for developers, most of the previous technology is in the hands of Philips and other foreign manufacturers Domestic enterprises have few, but with the gradual maturity of technology, some powerful Chinese companies are eager to try. The Jinke Electronics is currently one of the few manufacturers that can mass produce LED flash, its products - a flash E-Flash LED has entered the third generation.

The revolution of the flash embodies the user's requirements for the mobile phone camera, brightness enhancement, and chromatographic completion are still the trend of the future development of LED mobile phone flash. With the widespread popularity of smart phones, the rise of Chinese brand mobile phones, I believe the domestic LED mobile phone flash manufacturers will Usher in their own "golden age."
Screw Din Rail Terminals,10 Sq Screw Electrical Terminal,Screw Din Terminal Block,Din Rail Sak Terminal Block
Wonke Electric CO.,Ltd. , https://www.wkdq-electric.com