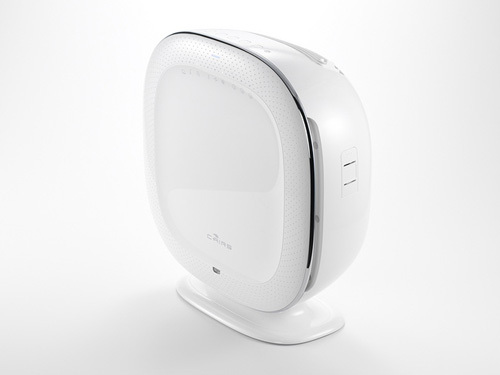 The cooling down of the storm caused the cold winter in Jincheng to come, and the air-conditioning market ushered in the peak season of anti-season sales. Home appliance giants launched "new trade" and "appliance upgrades" activities, often offering thousands of yuan or even exemptions, and trying to sprint at the end of the year. Higher performance. Through "replacement with old", consumers can not only save the trouble of handling old appliances, but also enjoy preferential treatment. However, the reporter visited and found that there are many barriers to entry and restrictions in participation.

According to statistics, at present, there are more than 50 million household appliances scrapped each year, and they are still growing at an average annual rate of 20%. Old appliances that are facing "retirement" are not only vulnerable to safety, but also not conducive to energy-saving and emission reduction. Major home appliances brands have spotted the market potential of aging appliances and need to upgrade, and launched a series of promotional activities. On November 21, Gree Air-Conditioner launched the "Constant Frequency Change Frequency Conversion, Reducing 1,000 Yuan" activity. Last weekend, Haier Group also announced that it will help old customers upgrade their old appliances to smart appliances through a series of preferential policies. In addition, major brands such as Oaks and Galanz also followed suit, setting up an upsurge of "renewal of trade" in the field of home appliances.

Despite the loud slogan of "replacement with old", the physical store has been flat. The reporter visited a number of specialty stores such as Gree and Haier in the city, and major appliance stores such as Gome and Suning. They did not see any relevant publicity. Only active inquiries were made, and sales personnel indicated that there was such an activity. Moreover, the reporter found that if you want to participate in the "new trade" activities, enjoy thousands of concessions, the conditions can be quite a lot. First of all, the air conditioner must be purchased before the specified year and still be used normally. Secondly, the old air conditioner and the new machine purchased must all be located in the address of the original purchase invoice; finally, the user must also provide the old air conditioner purchase at the time of registration. Original materials such as invoices, air-conditioner barcodes, etc., are indispensable. Sales staff told reporters that since the start of the campaign there have been many consumers who come to consult, but only a few people are currently meeting the requirements. The trade-offs between "old-for-new" and high-priced models are also old products, causing many consumers to complain about "not kind". Experts in the industry pointed out that these activities are called "renewal of trade", which is in fact a disguise for businesses to stimulate consumption and digest inventory. Consumers are particularly wary of using samples and defective products as new products. For consumers, although there is a certain price discount, special attention should be paid to the quality of the products when participating in activities. Do not use blindly for discounts and discounts.
Description
-Contact Resistance:≤50mΩ
-Insulation Resistance:≥100mΩ
-Dielectric Strength:1,500V,
-1min Electronic Life:10,000 cycles
-Operating temperature:T120
-Rating current/voltage:6A 250V AC

Features
â—† Small Compact Size, high reliability
â—† Micro contact gap,high speed operation,high sensitirity,Micro operatizon travel.
â—† Long life & high reliability
Rotary Switch,Rotary Limit Switch,Car Rotary Switch,Rotary Snap Switch
Ningbo Jialin Electronics Co.,Ltd , https://www.donghai-switch.com